CONSULTING
Honey Run Software, LLC provides consulting services and custom software development local to Harrisonburg and Staunton, and local-ish to Charlottesville and Northern Virginia.
Remote consulting is provided all over North America, from California to Canada to Florida. Many of Honey Run Software's projects are estimated and completed entirely remotely.
Andy is an experienced software engineer who has participated professionally as an analyst and developer in well over 100 diverse software projects over the course of a 25 year career. Estimates are free if your project seems like a good fit for Honey Run Software's services.
You are welcome to get in touch by clicking the link below. Let's talk about your software vision and how we can help.
EXPERIENCE

Strengths
Platform and technology generalist: mobile, web, or desktop
Graphical and media intensive apps
Secure software development
Process and task automation
Sample of industry and domain experience
Small/medium business
Media: sequencing tool used for major airlines, audio/video/photo editing
Medical: small practice and hospital
Messaging, social networks
Security: cryptographic solutions and auditing
Engineering: HVAC/R design, professional racing
Education: interactive multimedia, metrics collection/reporting
Pro audio: low latency kernel mode ASIO/MIDI drivers
Music: some pretty darn cool musical instrument apps
Platforms we've developed for
Windows desktop
Windows Mobile, phone and tablet apps
Windows embedded software and kiosks
Windows kernel drivers
Browser and server driven web apps (Linux or Windows)
Mac OS X desktop apps
iPhone and iPad apps, Android phone and tablet apps
Andy also has a long term relationship as a senior software engineering contractor with a well respected software outsourcing firm in Pasadena, CA. His colleagues there are the best in the business, and he won't hesitate to refer you for an estimate if it's your best option.
FAQ: MEET ANDY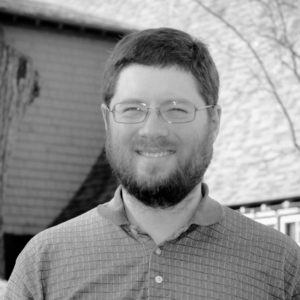 As founder and owner of Honey Run Software, Andy Vogan is your friendly local software consultant, ready to hear your big ideas. Andy has been programming professionally for 18 years and has accumulated a diverse portfolio of projects, technologies and industries.
Let's talk in person sometime.
Q. Are you available for my project?
Good question. My time is always in demand. Let's talk, and I'll give you a frank evaluation of budget and calendar time for your project. I may or may not be ready to start right away. If you're ready to commit to your project and authorize it to proceed, then I'm ready to commit to a timeline for it, too. If you can't commit yet, then other clients may get to the front of the queue ahead of your project.
Q. Do you have preferred tools and technologies?
Yes and no. Of course I am prepared to offer technology choices as the default recommendation for entrepreneurs who are starting from scratch with just an idea. However as a technology generalist, it is tremendously important to fit in with existing software teams, and contribute maintainable source code in languages and platforms that are a good fit for each client. I routinely write software on Windows, Mac and Linux, and in a wide variety of programming languages. No COBOL, though, if that's what you're asking. ;)
Q. How did you get your start in computer programming?
Like a growing number of people, I dove in as a kid and taught myself enough to be dangerous. That's the best way to get into it, no matter your age or starting skill level. A generous software company owner took a risk and hired me as a full time programmer at age 18 (thanks, Leonard H). So I worked my way through college in my chosen field (JMU BS/CS 2003 -- summa cum laude, which made my parents happy; and debt free, which made me happy).
Q. What do you do for fun?
When not spending time with my family or reading, I like to write software for my personal projects, such as my musical instrument apps.
Q. What might others find quirky about you?
I don't participate in social media very much. It's not that I dislike people, quite the contrary. Rather there aren't enough hours in the day, and I'm usually busy creating something.
Q. Will you talk me into a bunch of expensive "feature creep"?
Nope. In fact, I will do my best to talk you out of your project during the free estimate phase if I feel that's in your best interests. Throughout my career I have relished watching my clients succeed, and I want to take on a supporting role that advances your interests. If there's a simpler option than custom software development, I'll bring it to your attention.
Q. How do you approach project management?
Project management involves a delicate balance of budget, schedule, risks, features, and stakeholders. Planning, both beforehand and during the project, can make the difference between an aimless project that wastes budget or never gets finished, versus holding a real deliverable or end product in your hand that is useful and satisfies a goal. Each of our deliverables won't be a surprise to anyone on the team, because they will feel like they helped design it and watched it grow.
Q. Do software projects often change direction?
Yes! Change in direction is the right choice when you realize the original idea was flawed. I'm a big fan of the "minimum viable product" idea in startups and in new product definition and evolution, and I'll encourage you to spend budget in a smart and limited way. That said, don't make the mistake of doing your market research or getting feedback from actual end users only after the project is approaching completion.
Q. Will you give a fixed bid for my project?
I will give a good faith time and materials estimate, however I have almost never made fixed bids, which are not a good fit for complex software projects. To put it another way, if your project is as simple as digging a ditch of a specified length, then you probably have cheaper options than hiring Honey Run Software. However if your project is more analogous to designing a jet aircraft feature that's never been created before, that will perk up my ears. I like to take "the hard stuff", and will do my best to help you manage budget responsibly on a time and materials basis, both before and during the project.
Q. Will you hold my source code hostage so I can't switch to another programmer?
Never. You will own the work product, including its unique source code. As long as you're not behind in payment of pre-agreed invoices for your development costs, the source code will be cheerfully provided to do with as you please. If you want to switch to another developer or take over the project in-house, you can.
Q. Will you accept equity in my startup as payment?
Not at this time. Honey Run Software writes software for hire on a time and materials basis, and our clients own the end product. We wish you well with your startup.
Q. What are the largest and smallest companies you have worked for?
I've worked on projects for Apple, Google, Intel, Sony, and other major corporations as a software engineering subcontractor. And there was that time as a kid when I wrote a recipe database for my grandma, who as I recall paid me $50. While the largest projects have been multi-million dollar team efforts, most of my customers fall somewhere in the middle ground, in the small to medium business space.